As a registered Recycle4Charity organisation at Elijah Logistics we aim to do our part for making the planet Earth a more liveable place and help British Red Cross funding by the collection and donation of empty ink cartridges.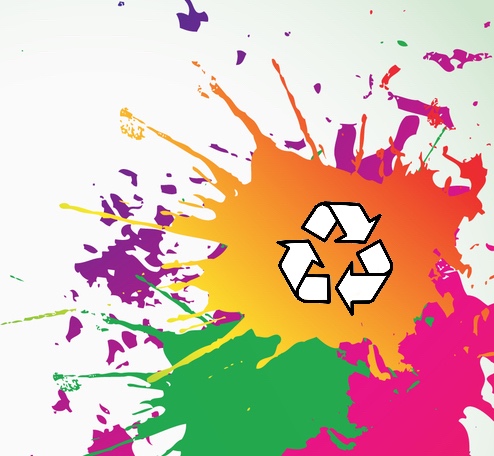 Elijah Logistics proudly supports The New Generation Church who's continuous community work helps the lives of children and families. See letter below.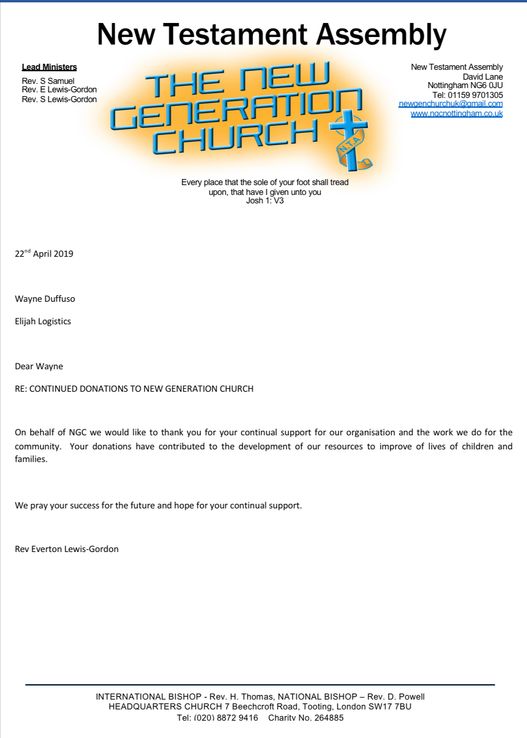 Alex Voinea represented us on site when we had the chance to help the great cause of Starlight UK granting the wish of Marci & Mark and their lovely family as the beautiful spring welcomed them in London.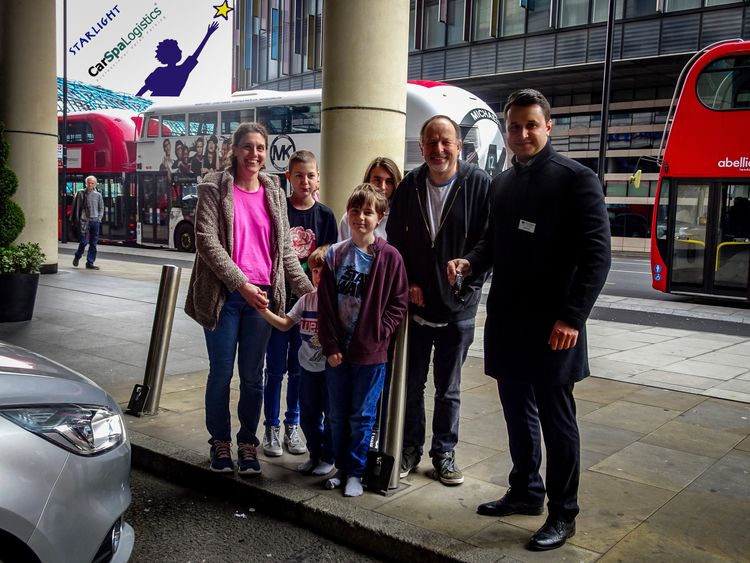 See the below letter from DNF Coaching thanking us for the increased financial support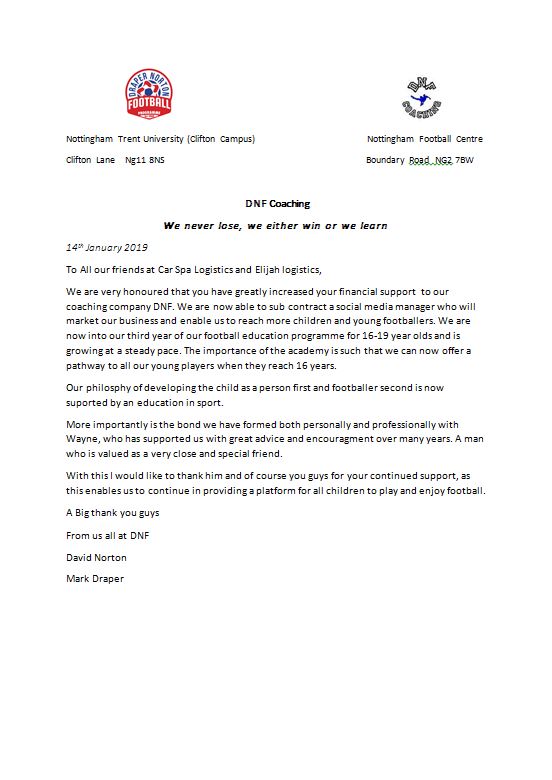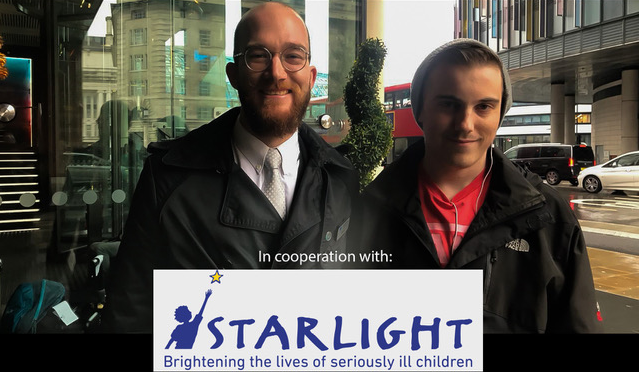 Michael was in London with Starlight for Fight Night last Saturday to fulfil his wish to see our favourite Anthony Joshua knocking out his opponent and Car Spa Logistics are proud to have been supporting the family's trip by taking the strain out of parking in central London whilst they stayed at the Park Plaza County Hall Hotel. Thank you for your visit Champ!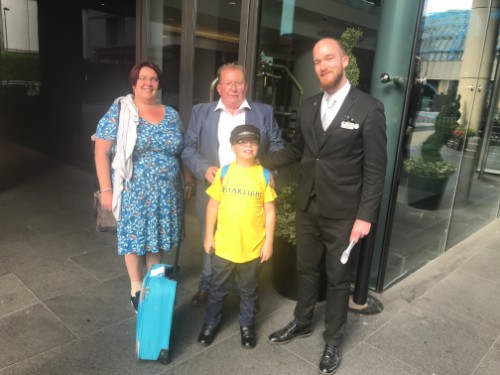 Car Spa Logistics / Elijah logistics are proud to be taking part in making Edward's stay a memorable one in the capital.
We took care of the family's vehicle in London whilst Edward got the amazing chance by Starlight Wish to drive the famous Flying Scotsman on an unforgettable journey.
Wish you all the best buddy!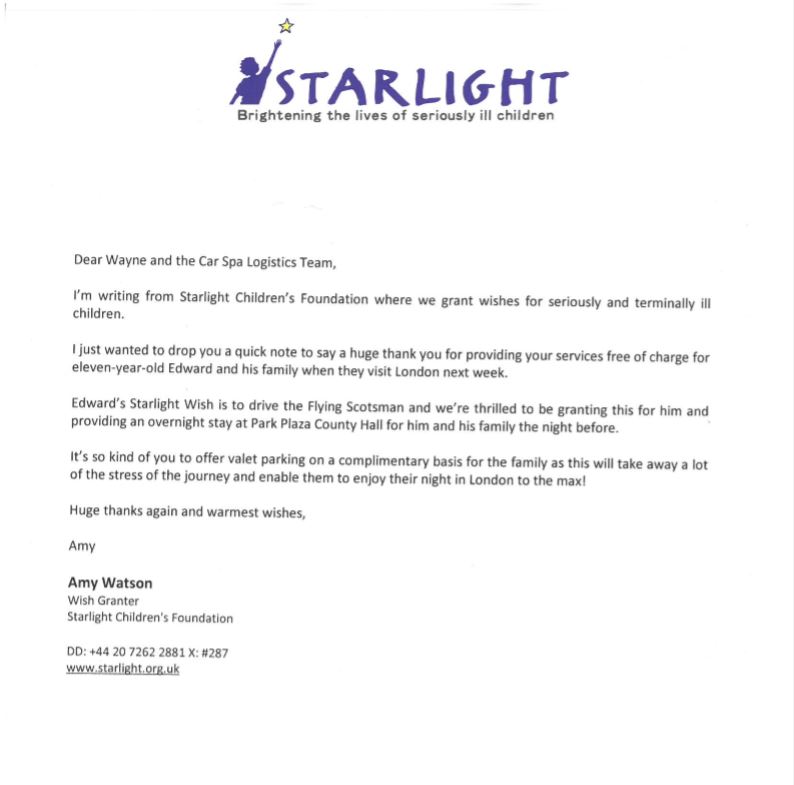 See below a letter we received from DNF.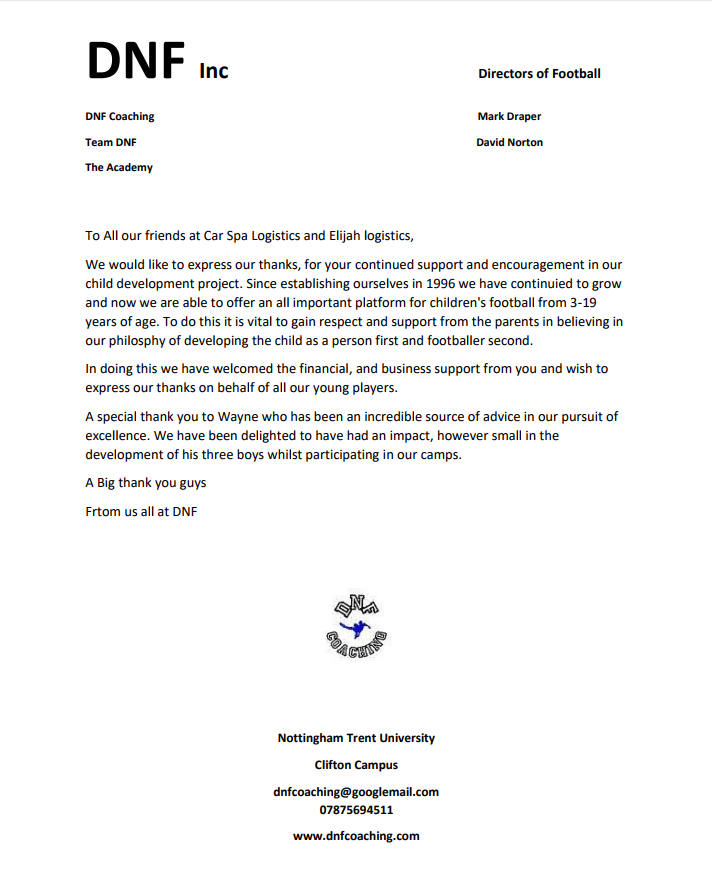 See below a letter we received from the New Generation Church, we have been supporting this church for the last 10 years.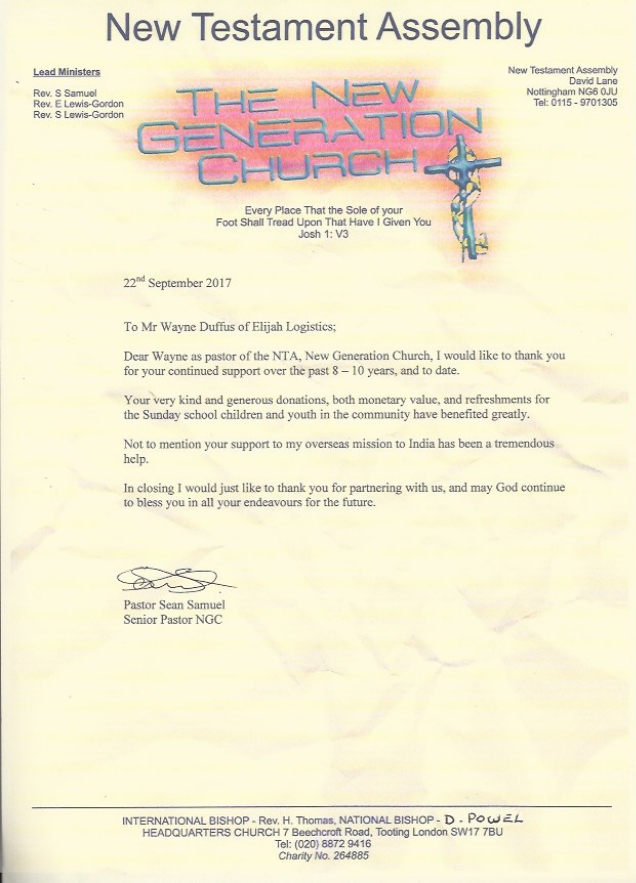 See below a letter we received from the Nottingham Children's hospital after we donated sweets to the paediatric patients during the Christmas period.